Solid Surface Countertops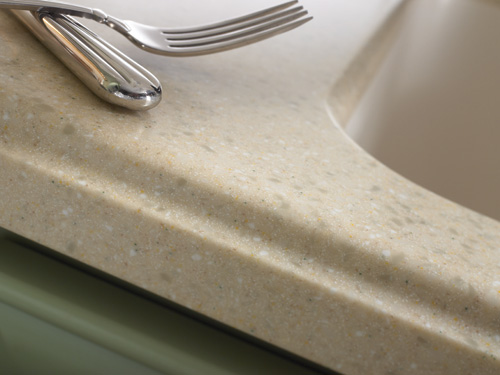 Solid surface is a non-porous surface, and as such is highly stain and scratch resistant. Because it is non-porous, it never requires sealing and mold, mildew and bacteria are unable to penetrate the surface, making it an ideal, low-maintenance surface for kitchen counters.
Solid surface comes in a wide variety of colors and patterns and can be cut, routed, drilled, sculpted and bent easily. Solid surface countertops are very consistent in color and design, making seams practically invisible. Prolonged or extreme exposure to heat may cause discoloration and darker colors tend to show scratches more easily.
Call 651-438-2223 today for more information on our solid surface countertops or stop by our solid Surface showroom to view product samples. We would be happy to further discuss the benefits of using a solid surface product in your kitchen.