Solid Surface Countertop Cleaning
Daily Cleaning
Daily cleaning of your solid surface countertop can be done with warm soapy water. Use a mild detergent and towel dry to prevent spotting. A slightly stronger detergent can be used for stubborn stains and stuck on food particles.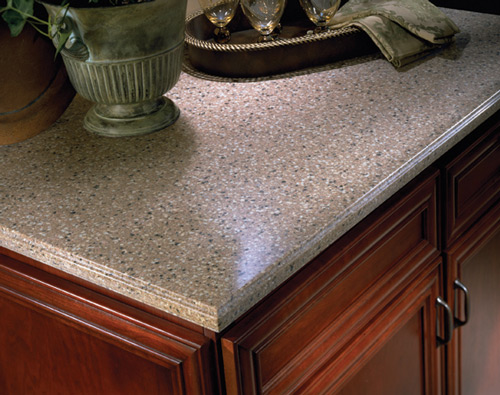 Removing Scratches
Solid surfaces are considered a renewable surface because the color goes all the way though the material, allowing most minor cuts and scratches to be easily buffed out with mildly abrasive cleansers. Most solid surface countertop brands and finishes have their own recommended method for repair, so it is important to check with the manufacturer for specific surface cleaning instructions. Most manufacture's websites have detailed instructions for conduction minor repairs to the solid surface counter.
For more care and and maintenance tips for keeping your solid surface countertops looking new, or to receive your free estimate, call us at 651-438-2223 or stop by our solid surface showroom in Hastings, MN.