Green Eco-Friendly Countertop Surfaces
APL offers a variety of environmentally friendly countertop surfaces; each providing their own unique benefits and beauty.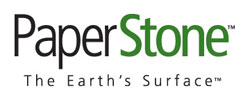 PaperStone Certified is made of 100% post-consumer recycled paper. It is heat and stain resistance and easily repairable. Because it is made of recycled organic materials color variations can occur.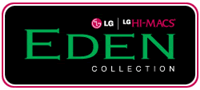 The Eden Collection from LG Hi-Macs is a new line of earth-friendly solid surfaces created from at least 12% pre-consumer recycled material and certified for recycled content by the Scientific Certification Systems (SCS). The line comes in 6 colors inspired by garden botanicals and is non-porous and anti-microbial and stain resistant.
Call us today at 651-438-2223 or stop by our custom countertop showroom for more information on any of our environmentally friendly countertop surfaces. We would be happy to discuss the different benefits these countertop surfaces and help you find the green product that best suits your needs.