Cultured Marble Tops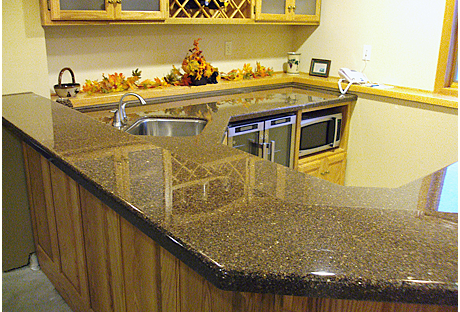 Cultured marble vanities and countertops capture the elegance and beauty of marble and granite in a durable and affordable product. Cultured marble materials are durable, stain resistant and easy to clean and care for. The surface has been tested to resist stains from common bathroom products such as ink, hair dye, bleach, drain cleaners and hydrogen peroxide, making the surface ideal for bathroom vanity tops.
Although cultured marble is durable, scratches and chips can occur if the surface is abused. Minor chips and fine scratches can be buffed from the surface. A wide variety of colors, sizes, finishes and styles are available to customize the product to your needs.
Please call us at 651-438-2223 or stop by our countertop showroom for a complete list of products, colors and prices. We would be happy to discuss your countertop and vanity needs and help you find the perfect product for your project.